<!form method="get" action="http://dt-go.com/cgi-bin/mt/mt-search.cgi"> <!input type="hidden" name="IncludeBlogs" value="3" /> <!input type="hidden" name="Template" value="daddy" /> <!input id="search" name="search" style="width: 270px; height: 15px;" /> <!input type="image" src="http://daddytypes.com/search.gif" height="18" width="159" border="0"> <!/form><!br />
Mia Moda Strollers Kickin' It Euro-Style? Or Brady-Style?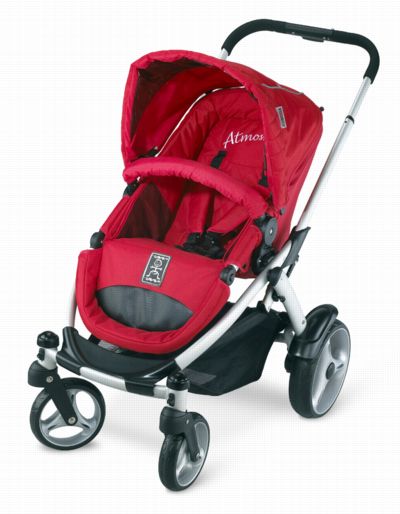 Mia Moda is a new line of affordable [around $350], high-design, European-styled strollers that launched last fall. When I saw the press release yesterday for their new model, the Atmosferra, I thought it looked nice, if slightly familiar. Those protruding front wheel knobs reminded me of the new Uppababy Vista, another new stroller that has taken design and structural cues from the Bugaboo and German designs like Hauck/i'Coo/Rockstar Baby without being a knock-off [OK, maybe some of those Haucks are knock-offs.]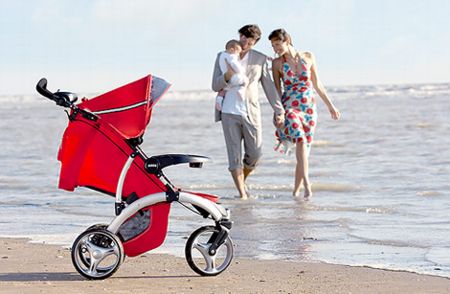 Mia Moda's line--or rather the lines of Mia Moda's strollers--look really great from some angles. The 3-wheeled Energi and the 4-wheeled Terra remind me of the beautiful profile that's buried somewhere under the Graco Quattro Tour. [I trust the Mia Modas don't drive like grocery carts, though.]

And the unabashedly chair-shaped Cielo has an ingenious, compact fold that rivals even the Quinny Zapp for tininess.
But Mia Moda's based in Wyomissing, Pennsylvania, and launching with an instant line of six strollers means most of the design and engineering was already done in China. [Designed-in-China is the new hotness, after all, with or without flames on the side.] So where's the Euro-angle come in, I wondered?
Looking at the Mia Moda site, I first think, "Nice touch, putting a multi-racial family in the slideshow." Then it hit me, right on the numbers, as if I were David Givens in the fourth quarter of Super Bowl XXXVIII.
Daddy's got two baby mamas. It's the same guy. And he's got Brady Twins! [1]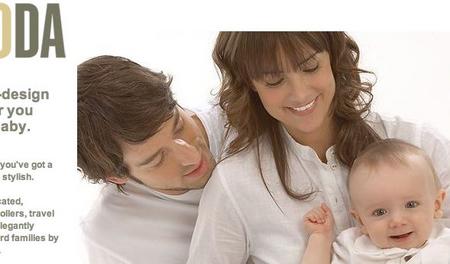 Now I can see how Mia Moda might decide Euro-style is more marketable than, say, Diddy-style, or K-Fed-style, or even old school Mormon-style, but still. Why no double stroller?

Mia Moda strollers and travel systems [miamodainc.com]
[1] for entertainment purposes only. just because Gisele's not really pregnant yet doesn't mean it's a bad coinage.
posted April 20, 2007 9:16 AM | add to del.icio.us | digg this
<!something is wrong with my adserver, so until I fix it, no ads>