Clearly, I've been too hypnotized for too long by Jalopnik's whatever-amino! series, which features evermore random cars turned into El Camino-style pickup trucks. While I was distracted by those shiny objects dangling over there, I completely missed the blog at Hemmings Motor News, which is a weirder, greasier, even more obscure source of automotive entertainment.
'Roundabout January, they ran a series on Shooting Breaks, the quixotic, hatchbacky pseudo-station wagon versions of otherwise normal cars. [Example: the above Jaguar XJS Wagon with four full seats and period Miami Vice purple/turquoise pinstripe paint job].
Between that and the vintage station wagon randomiana, I feel a full-on rewrite coming on of the much-maligned history of the Wagonqueen family truckster. If even 10% of the station wagon stuff on here was more widely known, I predict men in America would be scrambling to have even more kids more quickly so they could justify getting a wagon even six months sooner. The images below barely scratch buff the surface.
And to top it all off, my man's gone and named his kid after Professor X [among others]. Sorry, Jalopnik, but Hemmings is riding shotgun for a while.
The 1972 Hurst/Oldsmobile Vista Cruiser Indy 500 Pace Car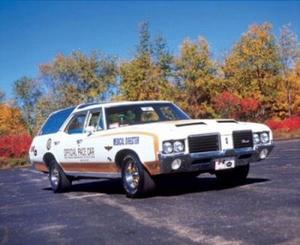 The Citroen DS21 Wagon [actually, this one's already on my shortlist]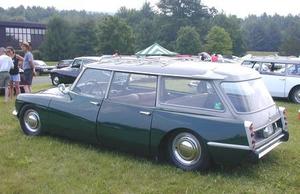 Q. What happens when a 1972 Ford wagon does jr. year abroad? She goes and gets knocked up by a Rolls Royce. Look, he has his daddy's nose!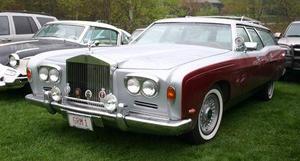 Uh, maybe there is such a thing as "too far" for wagonization. And I swear, I thought that before I saw the 1958 Porsche 356 conversion by Dayton's own Taj Ma Garaj.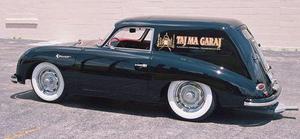 Hemmings Auto Blogs
[blogs.hemmings.com]