April 4, 2007
IwannathisOnesie, Chico, 'N Everthinisinnit.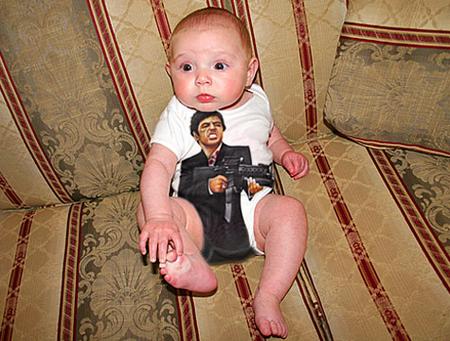 Scarface Onesie First Social Worker's Tip-Off [theonion.com via dt reader garrett]
Bonus related story: Ain't Nobody Telling Me What My Baby Allergic To
Contact DT
Daddy Types is published by Greg Allen with the help of readers like you.
Got tips, advice, questions, and suggestions? Send them to:
greg [at] daddytypes [dot] com
Join the [eventual] Daddy Types mailing list!