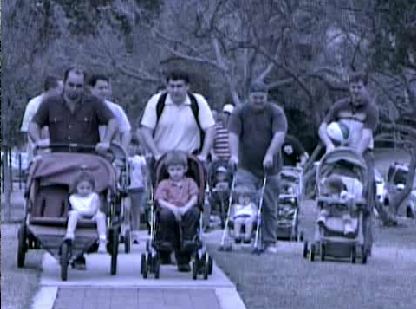 Saw this the other night; it's pretty damn funny. Thanks to DT reader John, who just forwarded the online version.
The Colbert Report has uncovered the latest threat to The American Way of Life--AND The Laws of Nature [and yes, all those caps are called for]: SAHD's.
I have to say, from a branding standpoint, "SAHD" is the worst thing to happen to childrearing dads since "Slowlane.com."
The Colbert Report: Stay At-Home Dads [comedycentral.com via john]