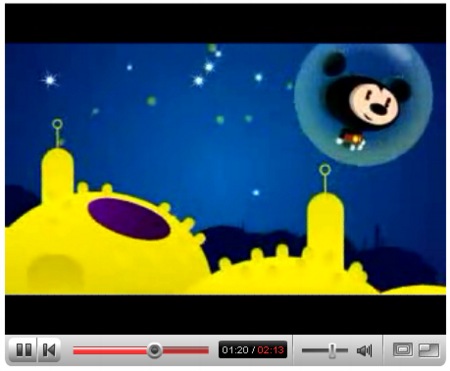 Come To Daddy, indeed. The DT jury may be out on the Disney plush toy sofas, but this sweet, little remixing of Mickey as a trance-happy space alien from the planet Murakami is AWESOME.
Not clear what the impetus was, but animator Barry Baker transformed Matt Cruickshank's neo-comic concept and storyboards, and then they laid Richard James' "Flim" down under it.
Hurry up and see this while you can. In the mean time, I'll be working on converting YouTube to quicktime...
Neo-Mickey [crookie's blog via boingboing]

"Flim" is available on Aphex Twin's Come to Daddy EP, $11 [amazon]