Bottles of Doom in order of descending toxicity, l to r:
Avent, Evenflo, Gerber, Dr. Brown's, Playtex
This just in from Environment California, an advocacy group which commissioned the University of Missouri to test five major brands of hard, clear baby bottles for leaching of the chemical Bisphenol A, a major building block of polycarbonate plastic:
The dose of leached Bisphenol A turns out to be up to 1,000 times higher than levels known to cause harm and health problems in laboratory animals. Exposure to low levels of Bisphenol A has been linked to "cancers, impaired immune function, early onset of puberty, obesity, diabetes, and hyperactivity."
Stop scaring people, says a press release from the Juvenile Products Manufacturers Association, which includes makers of all the products tested--and which is headed by a senior executive at polycarbonate-friendly Munchkin:
The data released at the California State Capitol was misleading and needlessly frightening to consumers. There is significant data available on the safety of BPA. From baby bottles and food packaging, to bicycle helmets and eyeglass lenses, as well as incubators and components of many life-saving medical devices, polycarbonate plastic makes everyday lives better and safer.
"Polycarbonate plastic has been the material of choice in baby bottles for 25 years," they pointed out reassuringly. And it's not like childhood diabetes, childhood obesity, or early onset puberty have exactly been rising during that time.
From an SFGate story: "Representatives of the bottle companies said their products meet federal standards and argued that exposure from plastic bottles, cups and other food containers doesn't pose any known risk to human health...
Steve Hentges, an industry spokesman at the American Chemistry Council, criticized the tests ordered by Environment California and performed at the University of Missouri, one of the few labs that can do the tests.
The tests didn't adequately simulate the real use of bottles and the exposure to babies, he said. In any case, the leached amounts were low, he said.
On Tuesday, leading university bisphenol A researchers disagreed with Hentges. In the last several years, dozens of independent studies, most sponsored by government agencies, have shown that the chemical can cause serious problems in lab animals at low doses, they said. You know, I'd be a little less worried and a little more skeptical if the industry lobbyists' reassurances about the state of the science weren't flatly contradicted by researchers themselves, and if their CYA-filled press release had a little more to it than, "We're as safe as the government regulators tell us we have to be."
Toxic Baby Bottles, full report in pdf [environmentcalifornia.org]
Lawmaker wants state to follow city's lead with 'toxic toy' ban [sfchronicle]
JPMA Supports Safety of Baby Bottles [jpma.org]
So what's a freaked out parent to do? Environment California's recommendations are below. Basically, your entire life is saturated with plastic, so do with them what you will: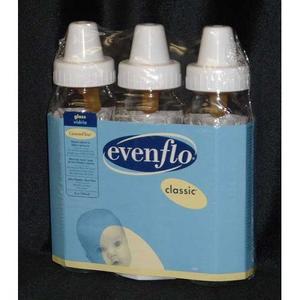 Taken from Environment California's report, "Toxic Baby Bottles," pp26-7, 2/27/07:
At the Store
Choose safer toys and teethers

Look for "PVC-free" on the labels of soft plastic toys and teethers.

Choose wooden toys.

Choose safer food packaging and serving containers


Avoid polycarbonate plastic in food containers [i.e., "PC" or #7 in or near the recycling triangle. Choose plastics labeled "#1, #2, or #5." Never heat food in plastic of any kind.

Avoid PVC plastic in food containers, aka #3 plastic

Avoid canned foods.

Use #1, #2, or #3 plastic or lightweight stainless steel for sippy cups and water bottles.

Use glass or polypropylene-based plastic baby bottles. Evenflo makes glass baby bottles [who knew?] and Medela makes polypropylene bottles.

Use metal utensils and enamel or ceramic plates.

Avoid foods wrapped in plastic, especially cheeses and meats. [ed.: !]

At Home


Use glass, not plastic, to heat food.

Don't use hot water, harsh detergents, or dishwashers for any plastic bottles.

Throw out any plastic that starts to look hazy or scratched.

Don't let milk sit in plastic for long periods.

Don't let kids put plastic toys in their mouths.
See? Simple!
Related: Do rubber duckies have PVC's? Did Harper's see this one coming?