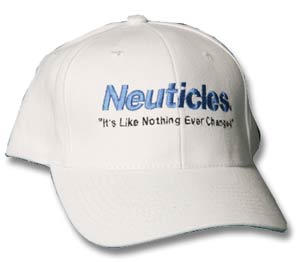 The Higher Power of Lucky, by librarian Susan Patron, illustrated by Matt Phelan, won the Newberry Medal, which some librarians want to affix to the first page, over the word, "scrotum." That's where Lucky hears another character talk about a rattlesnake biting a dog on its scrotum.
"I don't want to start an issue about censorship," said Durango, Co. librarian Dana Nilsson, who censored the book, "But you won't find men's genitalia in quality literature. At least not for children."
Dog genitalia, either, one supposes.
scrotum! [librarian.net via wholelottanothing]
And by 'uproar,' they mean discussion on some blogs and a mailing list: With One World, Children's Book Sets Off An Uproar [nyt]
Neuticles Ballcap, one size fits all, $24 [neuticles.com]