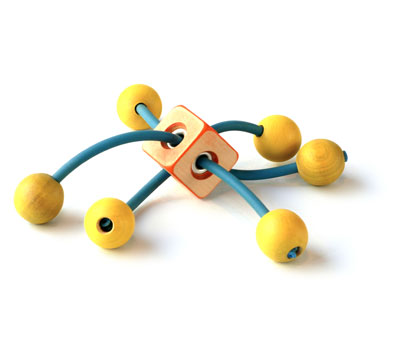 MoMA's Design Store recently launched a special, limited-time collection of objects from up-and-coming designers in Argentina. The collection, dubbed Destination: Buenos Aires, includes at least one of the sweet-looking wooden toy designs by Gonzalo Arbutti's company, Laboratori.
With inspirations ranging from squid to Froebel to Herman Hesse [he kicks off a profile with a quote I can't quite place about the Game of Life from Hesse's The Glass Bead Game], Arbutti focuses his toy designs on the exploration of elemental shapes and forms.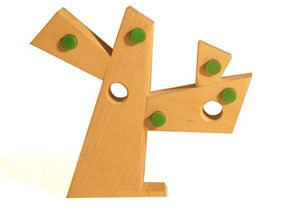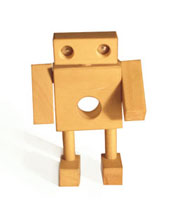 Which may be a fancy way of saying he uses cubes and spheres, fine with me. A friend just bought this Octopus for their 6-month-old son, and though the beads seem a little small [the MoMA site does say it's for 12-mos and older], she said it keeps him fascinated for long periods of time [long as in 3-4 minutes at a pop]. Arbutti's Octopus is $24 at MoMA stores and online.
Meanwhile, I really like the wooden tree cactus and robot from Laboratori's brochure-only site. [laboratori.com.ar via dt pal ruth]
Related: Our Children's Gorilla has a wooden robot you can actually find out more about.