Susie Horgan needed subjects for her photography class at American University, so she took a job at the Haagen-Dazs store in Georgetown, and started photographing a couple of punks who worked there: Henry Rollins and Ian MacKaye.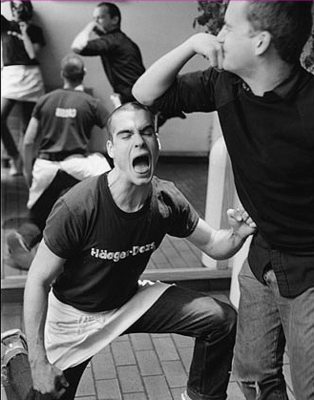 Here's a picture from Punk Love, Horgan's book of photos documenting the birth of hardcore. The kid is Bad Brains frontman H.R.'s son. Hope that worked out alright.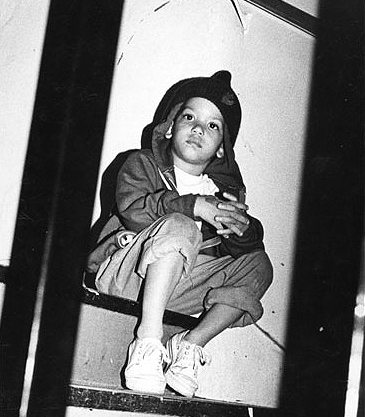 Photographer chronicles the early history of punk: article and slideshow [miami.com via tmn]
Related: Is that Chet Baker and the kid he used to get drunk?
Previously: Minimaniac's 80's Orange County punk concert flyer bodysuits
In the audio tour, Capitol of Punk, MacKaye talks about how great the classic hardcore DC open-air venue Fort Reno is--because you can bring the kids.