January 26, 2007
Super Bowl Shuffle
The kid: "Let's watch somepin else. A shorter one."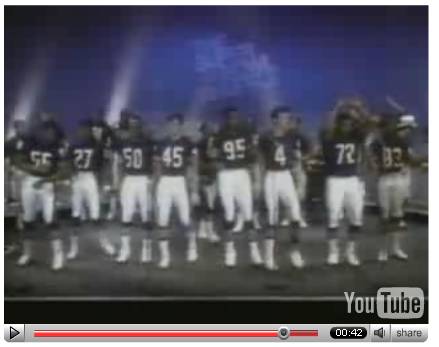 The Super Bowl Shuffle (1987) [youtube via kottke]

Contact DT
Daddy Types is published by Greg Allen with the help of readers like you.
Got tips, advice, questions, and suggestions? Send them to:
greg [at] daddytypes [dot] com
Join the [eventual] Daddy Types mailing list!