Q:
Dear Daddy Types,

I'm a dad in Florida. Over Christmas, a swarm of bees flew out of my neighbor's wall and engulfed by children's swingset. I tried throwing the 40 lb trailer hitch from our Dodge Caravan at them, but they came right back.

Do you know a surefire way for getting rid of 10,000 bees? Oh, and it can't require any trips or cost any money.
A. Waitaminnit, where'd you get that
t-shir
-- whew, never mind.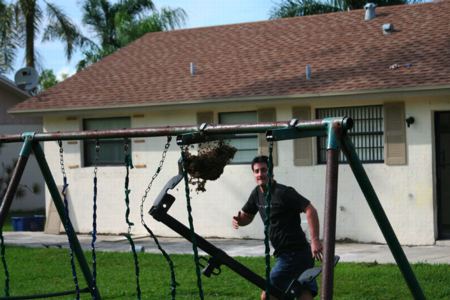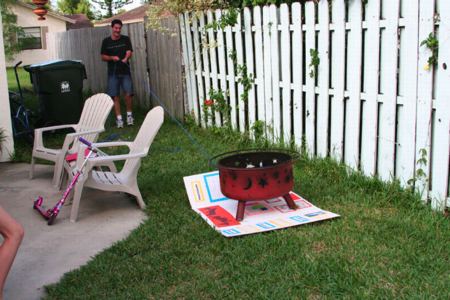 Oh dear lord! Bees!: A photoessay [somethingawful.com via geekologie]