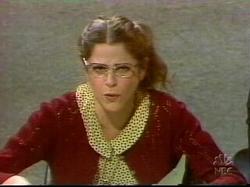 Yeah, so. Have you put that deathtrap carseat of yours on Craigslist yet? You might want to just hold off for a minute while Consumer Reports gets their glasses checked. They recalled their recent pot-stirring car seat test results after the NHTSA reported flaws in how the side impact portion of the test was conducted. Turns out CR's testing method had created conditions equivalent of a 70mph side impact, not the 38mph they first thought. When tested by NHTSA at 38mph, all the car seats on CR's list stayed in their bases and passed the test.
Something tells me this still won't be enough to get CR staffers back on the list for the Hospitality Suite at this year's JPMA convention. Don't worry, though; Europe is still better, giant corporations are still bad, and the government still doesn't car about your safety. It's just that there's not currently data available to prove it.
update: And yes, you may resume scoffing at my European car seat.
update-update: More details coming out via the NYT: CR had outsourced the test to a contractor [an unnamed testing lab] and is now conducting an investigation. The retraction followed the NHTSA's hastily organized attempt over the weekend to replicate the results CR had originally reported. NHTSA couldn't do it.
CONSUMER REPORTS WITHDRAWS INFANT CAR SEAT REPORT [consumerreports.org via cnn, thanks i hate snaps' kaz]
Previous headlines come back to haunt you. And by you, I mean me: Consumer Reports: Daddy Types Was Right About The Car Seat