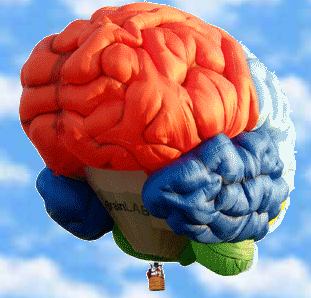 The kid's had hot air balloons on the brain lately. Penguins are birds, but they don't fly? "Well they can fly in a hot air balloon." Tomorrow we're going to Hong Kong. "On a hot air balloon." &c., &c.
Now if I can just remember the site which pointed me to the hot air balloon shaped like a giant brain... ["igniting imaginations and raising neurological awareness around the globe"]
Thanks to my mom, the kid's also gotten introduced to Russian nesting dolls. This Christmas it was a doctrinally dubious nativity matryoshka doll set [Baby Jesus was inside a shepherd]. Not as touch to explain as a Yakov Smirnoff matryoshka doll, but still. What a country, indeed.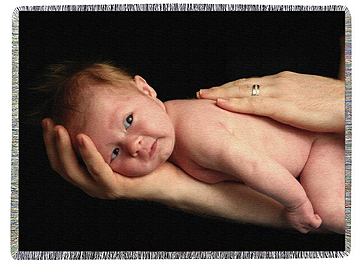 Finally, I don't know anything about this process, which seems either doomed for horrible kitsch or pregnant with awesome conceptual design possibilities, but they're pushing the new baby angle really hard. Whichever, crazy-ass experimenting just got cheaper; kits for custom-
woven
[not printed] blankets based on your photograph are
half price at Catholic Supply of St Louis
.
At just $9.95, the Baseball Holy Bear, meanwhile, is an everyday value. [via deadspin]