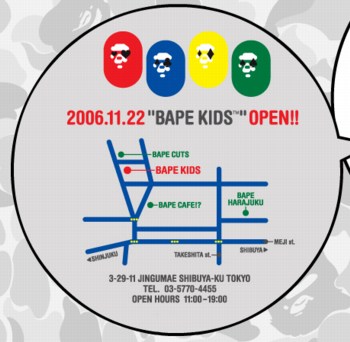 The little-known, hyper-exclusive, underground, innovative indie design company from Japan known as The Bathing Ape opened a kids store, Bape Kids, in Harajuku last week.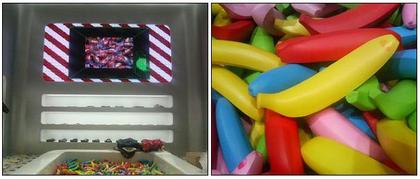 Here are some exclusive, staged, pre-opening spy photos, leaked via press release to only the most in-the-know newspapers and magazines in Japan and picked up by only a dozen or so english language trendchaser websites. Instead of a plastic ball pit like other edgy street brands--McDonald's comes to mind--Bape Kids has--a banana pit! Double-edgy!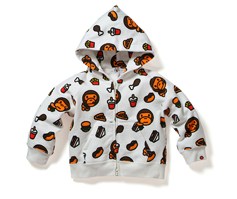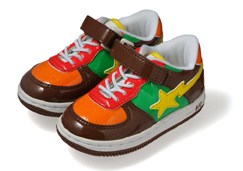 Bape Kids clothing first debuted at the Baby Milo store, which was hidden under the Bape Cuts hair salon. I checked it out last year. Though it all turned out to be too big for the kid--there wasn't anything under 100cm, toddler-sized--and the Bugaboo didn't fit down the narrow, steep staircase, it was still a year ago, which makes me much cooler than you.
Next up for these counter-cultural mystery men: a scathing critique of consumer capitalism in the form of a yellow camo Winnie the Pooh, which drops Dec. 1. Take no prisoners!
Bape Kids Hoodie, 12000 yen, starting at size 100; Bape Kids Sneakers, 8200 yen, starting at size 15 [bape.com via dt reader zach]