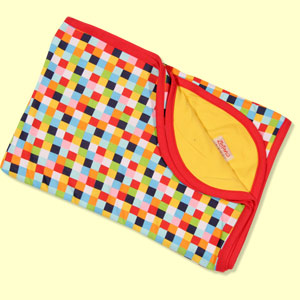 We're big Zutano fans, have been since our first gifts arrived before the kid was born. Their prints are a little cutesy sometimes, but they're also modern enough to be considered a staple.
I got to meet the Zutano folks at ABC Kids Expo in Las Vegas this year, and I told them how it was always tricky posting about a specific print or another because they seemed to rotate so fast.
Anyway, I already see that one of my recent favorites, called Pixel, is on the Zutano.com site, but not the Zutano online store. It is, however, in the window of a children's store down the street, so go figure. The reason I like it so much, I think, is because it reminds me of some of my favorite paintings by Gerhard Richter, the color sample series he did starting in the early 1970's.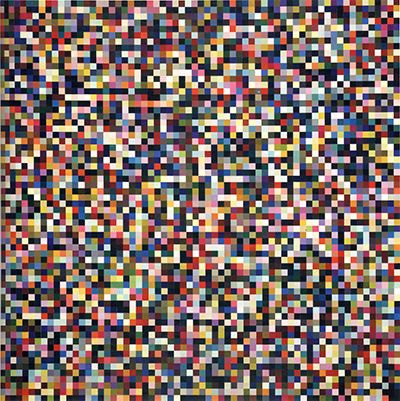 One of those Richters, a 1974 painting called 4,096 Colors, is the inspiratation for a stained glass window the artist has recently been commissioned to make for the cathedral in Cologne. The painting itself sold for $3.7 million at Christie's in 2004, so whatever Zutano's charging, it's practically free.
Coincidentally, DT advertiser olie bollen has a Zutano Pixel Blanket for $21. [olliebollen.com]