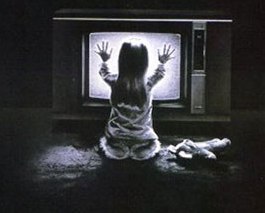 I am absolutely slammed at work, with a deadline for today. The kid's off to Grandma's for Halloween, but here is what she did yesterday:
Sesame Street
Sesame Street
Looked for the Wiggles, weren't on.
Read a dozen little animal magazines
Mister Rogers
Reading Rainbow, just half
Lunch
Played
Diego, [wtf Is this, Dora in drag?]
Blues Clues
nap, 30 min.
something else
Sesame Street at 5pm
and so on and so forth. By the time that fake Melanie dude came on, even my overworked heart was breaking to hear her literally begging, "Watch Sumpin! Watch Sumpin!"
She doesn't really watch that much TV, maybe an hour/day to take the edge off [she gave up her nap when preschool started]. But she's been sick over the weekend, but I fear yesterday, I pushed her across the line from 'sluggish' to 'slug" and doomed her to a life of supermarket cream pies on the couch or in a constant jones for the TV wall at Best Buy.
How does anyone get stuff done with a toddler around? Seriously.