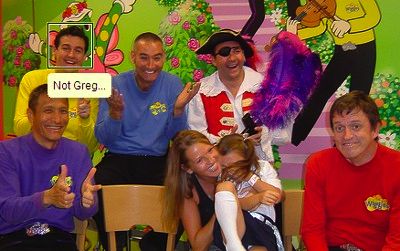 Seems that Greg Page, aka Greg Wiggle, is fairly sick. Let's hope he's actually just holding out for more creative control.
But just in case, don't send those 2000 season tapes to the Goodwill just yet.
You're my backup Halloween costume every year, mate, so get well soon.
The Zero Boss and Mamazilla are on the story.
Greg Page Rumor Watch: Is It Wiggly Cancer? [tzb]
"Where's Greg?" image via texaslala [flickr]