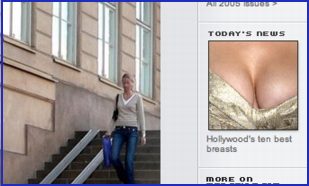 Whoa, check out this set! Of stroller ramps.
We've seen some in Copenhagen, too, but on GQ's design blog [I know, I'm as surprised as you.] Michael Hsu can't stop staring at these Swedish models, the likes of which are built into staircases all over the lovely, child-friendly paradise.
Swedish Stroller Ramps [gq blog]
totally unrelated: Johansson. Is that a Swedish name? GQ on "Hollywood's Ten Best Breasts"