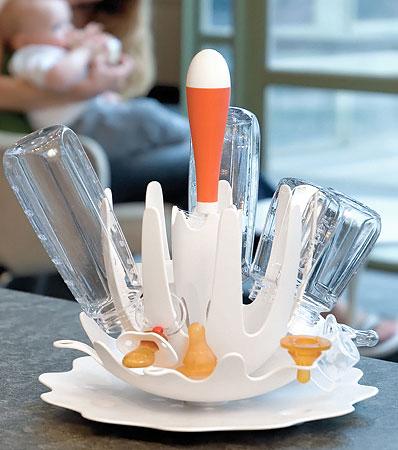 The problem with going to trade shows, of course, is that you end up seeing--and reporting about--stuff long in advance of when it actually becomes available. And then you realize--as I just did--that it's been five months since I posted about Skip*hop's new line of countertop gear, and that I missed it when it showed up in stores.
Designed by Scott Henderson, there are two pieces for the kitchen--the Chow baby food jar tower, and my favorite, the Splash drying rack, which is inspired by Doc Edgerton's pioneering strobe photography.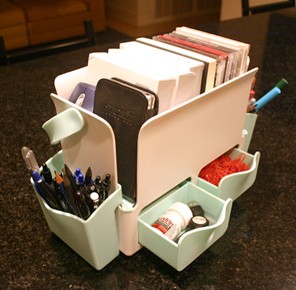 For some reason, babystyle's not stocking the diaper caddy called the Toolbox; maybe there weren't any left after all the kid-free folks bought them and filled them with CD's and pens.
The Skip-hop Splash is $28, and the Chow is $24 at babystyle [babystyle]
Amazon has the Chow, Splash, and--there it is--the Toolbox [amazon]
Not Cot Skip Hop review [notcot via mocoloco]