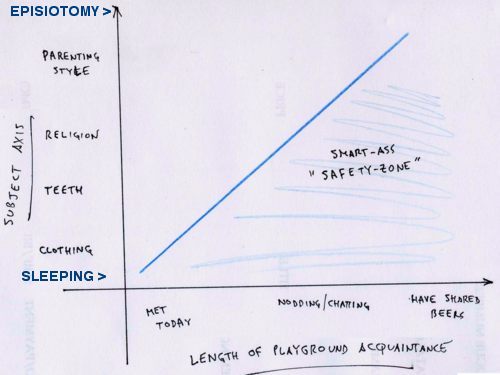 If only I'd seen Garrett's graph a day ago. As readers of Daddyzine know, Garrett's got four years of parenting experience under his belt; a full 100% more than I do. And he's distilled it all into one simple graph, explaining when it's fine to make smart-ass remarks to other parents and about what topics.
I went ahead and added a couple of other datapoints myself [note to would-be funny guys: ix-nay on the, um, episiotomy-say.]
This brings us one small step closer to a parental nirvana: a definitive guide to the glories, challenges, and action items of modern day fatherhood, conveniently presented in PowerPoint format. Have at it, cube farmers!