Just flipping through the catalogue for next week's contemporary art auction at Phillips de Pury. I'm not gonna bid on anything...I think...but quite a few pieces caught my eye: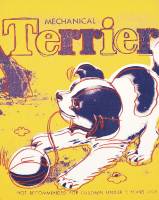 These two Andy Warhol paintings--of an apple and a puppy-- are from a series of 12 he did in 1983 for a children's book. I've posted about it here before, right after the whole set sold for EUR380,000. The pre-sale estimate is only $30-40,000 a piece. If buying the whole set scared you off in 2004, now's your chance. Of course, the book's only $23.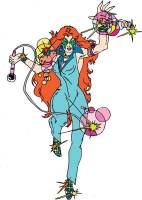 Can I say I'd completely forgotten how hot I thought The Dazzler was when she showed up in the X-Men? If $3-4,000 is a pretty steep price for a life-sized vinyl wall decal, throw in a signed certificate declaring it an early work of art by Assume Astro Vivid Focus, and it's practically a steal.
And... well, that's really it. I was really just looking for an excuse to post that picture of The Dazzler. Phillips dePury's auction goes down March 14 starting at 10AM.