January 23, 2006
Ben Affleck Drives A Buga- Oh, You Know The Rest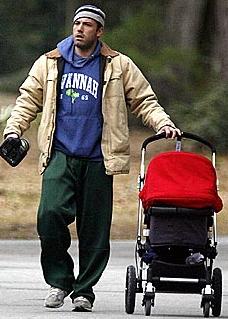 People Magazine via CBB
Be like me and get a dark grey Bugaboo Cameleon with a red canopy. Ben Affleck did. [babystyle]
Or to really be like me, take a shower, then get a Bugaboo.
Contact DT
Daddy Types is published by Greg Allen with the help of readers like you.
Got tips, advice, questions, and suggestions? Send them to:
greg [at] daddytypes [dot] com
Join the [eventual] Daddy Types mailing list!