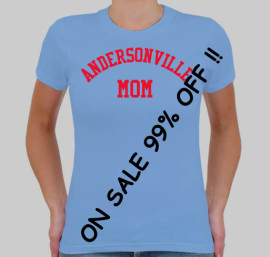 So after the story dominated local newscasts last night [?!?], Chicago Tribune columnist Eric Zorn gave a stern talking to to the moms quoted in yesterday's NY Times article about the Scone Nazi and his "inside voices" sign for kids.
Judging by the volume of vehement and unanimous comments that quickly filled Zorn's blog, I'm gonna guess that "Andersonville Mom" t-shirts just dropped off all the Christmas lists in this, the city's hotbed of bad gentrification karma.
Do a scroll-by at high speed, and then tell me if it's significant that dads are outnumbered 20:1 on this topic.
Moms out to lunch on "indoor voices" request [chitrib via dt reader chris]
Previously: Babies The New Untouchables In Chi-town Coffee Shops?