October 25, 2005
BabyCage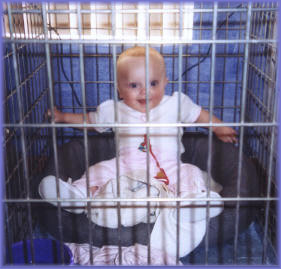 It's really self-explanatory: the Internet's one-stop shop for all your baby caging needs.

BabyCage.net via metrodad
Previously: Atelier Van Lieshout's 'Bad Furniture' Crib
Contact DT
Daddy Types is published by Greg Allen with the help of readers like you.
Got tips, advice, questions, and suggestions? Send them to:
greg [at] daddytypes [dot] com
Join the [eventual] Daddy Types mailing list!