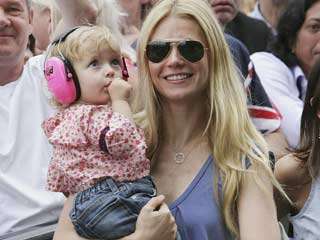 So a British gossip site kicks of its shocking article this way:
Gwyneth Paltrow reportedly carries high-tech monitoring equipment wherever she goes - so she can keep an eye on her baby daughter at all times.

The Oscar-winning beauty totes around a backpack equipped with a satellite phone and Internet CCTV capability via which she can keep an eye on little Apple from anywhere, according to a report in Britain's Daily Mail newspaper...
Don't get me wrong. I'd be as simultaneously repulsed and stoked as the next celebrity parent groupie to find out that the Paltrow-Martins have strapped a GPS-Satphone-videocamera backpack on their daughter so as to be able to track her while they are elsewhere on the globe. And I'd be the first to try and reverse engineer the setup.
But let's go to the text: "backpack equipped"? "high-tech monitoring equipment"? "internet cctv capability"? Dude, it sounds like the woman has a laptop and dials up to her LAN-connected baby monitor. Where's the story? Does the British tabloid media still produce their websites with an engraving stylus and a mimeograph?
Baby spy Paltrow [marie claire via daily mail via femfirst via robotwisdom, via---hell, who knows how these things get started?]
Buy an IView Camera Baby Monitor (£149.95) and an IView Wireless USB PC Receiver (£139.95), including VAT and shipping [iviewcameras]
Related: Artist/helmet-cam master Sam Easterson's Animal Vegetable Video project [anivegvideo.com]