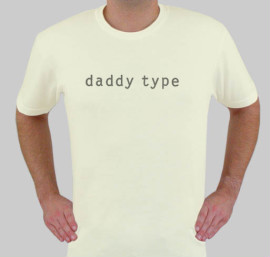 3 April Update: Shirts are temporarily out of stock. Please check back in a week or two before ordering. Thanks.
I ordered up a second batch of 'daddy type' T-shirts. They're the same as before: with 'daddy type' screened in battleship gray on the front of a white, fitted, 100% cotton jersey tee from American Apparel.
Why not get one now for yourself, or for the daddy in your life?