<!form method="get" action="http://dt-go.com/cgi-bin/mt/mt-search.cgi"> <!input type="hidden" name="IncludeBlogs" value="3" /> <!input type="hidden" name="Template" value="daddy" /> <!input id="search" name="search" style="width: 270px; height: 15px;" /> <!input type="image" src="http://daddytypes.com/search.gif" height="18" width="159" border="0"> <!/form><!br />
May 1, 2007
Stupid-Dangerous Hanger On Target Infant Socks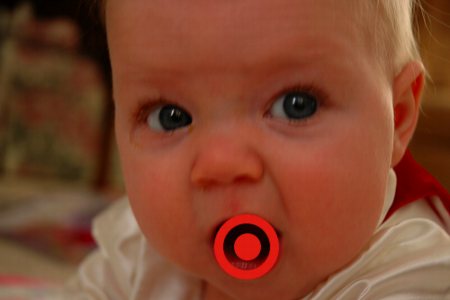 DT reader Adam sent along a photo of the insanely stupid, tiny plastic hanger that his son managed to shake off of his brand new Target/Circo socks. Why the hell is a dime-sized, barbed arrow-shaped, hard plastic hook anywhere near a pair of socks for 6-12 month olds?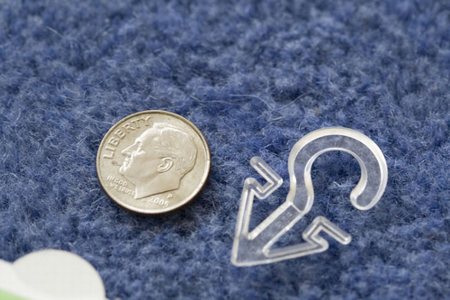 See more photos at Adam's blog.
In completely unrelated news, I'm sure, the #2 lobbyist for the National Assocation of Manufacturers has been nominated to chair the Consumer Products Safety Commission. His Senate confirmation hearing is scheduled for Thursday. Your Senator's contact information is here.
Circo Socks Hazardous Packaging [aquick.org, image: adam's flickr stream]
note: the baby in the image from Alleke's flickr photo stream was not harmed in the making of this photomontage]
posted May 1, 2007 5:41 PM | add to del.icio.us | digg this
<!something is wrong with my adserver, so until I fix it, no ads>