<!form method="get" action="http://dt-go.com/cgi-bin/mt/mt-search.cgi"> <!input type="hidden" name="IncludeBlogs" value="3" /> <!input type="hidden" name="Template" value="daddy" /> <!input id="search" name="search" style="width: 270px; height: 15px;" /> <!input type="image" src="http://daddytypes.com/search.gif" height="18" width="159" border="0"> <!/form><!br />
Hey Sproutlets! It's Time To Say Good-- PR Move!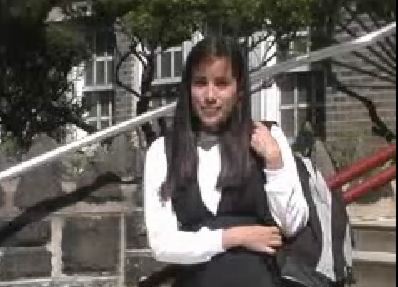 Executives at PBS Sprout fired host Melanie Martinez immediately after they learned--from her--that she had made a totally-safe-for-work PSA spoof called "Technical Virgin" seven years ago.
PBS management want you to remember this important lesson, Sproutlets: your life can always be ruined by one choice you made when you were young. Unless you're Eddie Murphy, Robin Williams, or George Carlin, that is.
Technical Virgin [ifilm.com]
PBS Kids' Show Host Fired for Video [ap via mediabistro]
Update: here's part of a statement from the Sproutheads, with the self-adulatory promotion cut out, but the self-righteous idiocy left in. There is NO way any kid would find these videos on his own. I'm no Sprout junkie to begin with, and no particular fan of Martinez's work, either, but PBS Sprout and Comcast are just treating parents like infants:
A Notice To Parents Regarding
The Good Night Show

Late last week, Melanie Martinez, host of The Good Night Show, alerted us to the internet posting of an independent short film that she appeared in seven years ago. PBS KIDS Sprout has determined that the dialogue in this video is inappropriate for her role as a preschool program host and may undermine her characterĺ─˘s credibility with our audience. As a result, PBS KIDS Sprout has decided that she will no longer appear as host of The Good Night Show. Melanie has been an important part of our network and we are disappointed that we had to make this difficult decision.

PBS KIDS Sproutĺ─˘s foremost priority is to do what is best for our young viewers and their families. .. etc. etc.
Update Update:
There's been some question on other websites as to the origins of the Technical Virgin videos. They were made by David Mack and John Ordover and hit the web in 2000. Mack's production company is now his writing company,
Infinitydog.com.
[Here's an
interview with him
.] Ordover's a
Star Trek
writer/editor.
posted July 25, 2006 9:56 AM | add to del.icio.us | digg this
<!something is wrong with my adserver, so until I fix it, no ads>