<!form method="get" action="http://dt-go.com/cgi-bin/mt/mt-search.cgi"> <!input type="hidden" name="IncludeBlogs" value="3" /> <!input type="hidden" name="Template" value="daddy" /> <!input id="search" name="search" style="width: 270px; height: 15px;" /> <!input type="image" src="http://daddytypes.com/search.gif" height="18" width="159" border="0"> <!/form><!br />
Well, That's Remarkably Easy. Carbon-Offsetting Disposable Diapers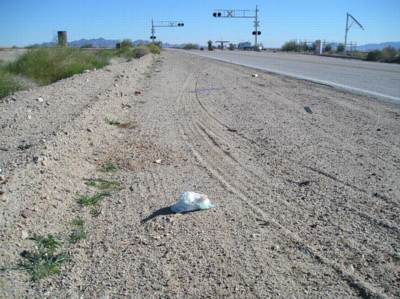 Let's review quickly: carbon off-setting is the recently emerged practice of elminating the net greenhouse gas emissions from a given activity or entity, often by purchasing and retiring the corresponding amount of so-called "pollution credits" on the open market or by investing an amount in green/cleaning technologies that produces the desired reduction in CO2 emissions.
For example, the production of the movie Syriana was estimated to have produced 2,000 tons of CO2, so they bought that many energy credits. Simple, huh?
Well now thanks to a UK company called Carbon Clear, you can render the disposable diaper consumption of a child for 2.5 years carbon-neutral for just £10. That's what it takes to cover 650kg of CO2 emissions.
Which'd be great if diaper-direct CO2 were the only concern. One 1998 study in Seattle found that the city was spending roughly $400/year/diaper-wearing child for waste disposal. [ref. Mothering mag]. I can't help but wonder how much of that collateral activity--not to mention the CO2 it produces, not to mention the other environmental costs and impacts of disposables and landfills--are included in that ten quid gift pack.
Because seriously, if all it took was $8/yr/kid to render disposable diapers environmental impact-neutral, where the hell has the half-percent diaper tax proposal been for the last twenty years? And even if the Diaper Industrial Complex complained at a tiny profit margin offset, the money they'd save from funding biased environmental studies would more than make up for it. And parents who cared a whit about the earth would gladly pay that much to offset their guilt, while parents who don't care would pay just to shut the hippies up. It's win-win-win-win.
Carbon Offset Gift Ideas [carbon-clear.com via treehugger, who obviously know far more than I about carbon offsets]
posted May 19, 2006 9:33 AM | add to del.icio.us | digg this
<!something is wrong with my adserver, so until I fix it, no ads>