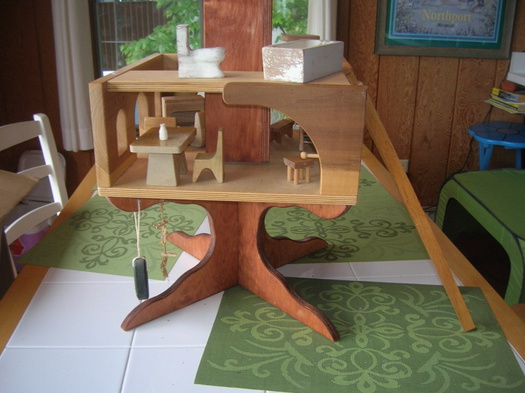 On the one hand, this Seasons Natural Toys treehouse is a survivor, the first I've ever seen from the eco-friendly, indie toy company started by Jennifer stickley and Lynn DeRose in the early 1990s. And gone now--the last online mentions of the company make me think it was wiped out in the last recession. [UPDATE: DT treehouse correspondent DT points out that Seasons went out of business in 2005.]
On the other hand, this particular example is basically a grab bag of beat-to-hell, mis-matched Creative Playthings dollhouse furniture scattered around a treehouse that's missing its own furniture, it's Waldorfy doll family, and its entire jig-saw cutout roof: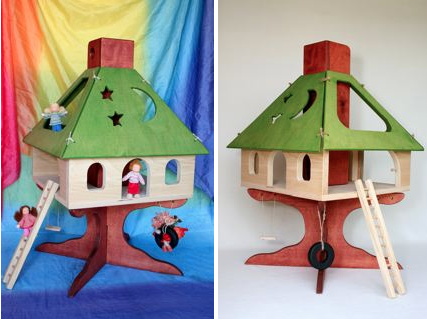 So historic artifact of little-known 90s kids design ripe for restoration, or hilariously ambitious opening bid for a random assortment of dollhouse stuff that filled a dollar bin at someone's garage sale? I say, why choose?
DOLLHOUSE TREEHOUSE SEASONS NATURAL CREATIVE PLAYTHINGS MID CENTURY MODERN WOOD, first bid $125+20 s/h, auction ends July 20 [ebay]