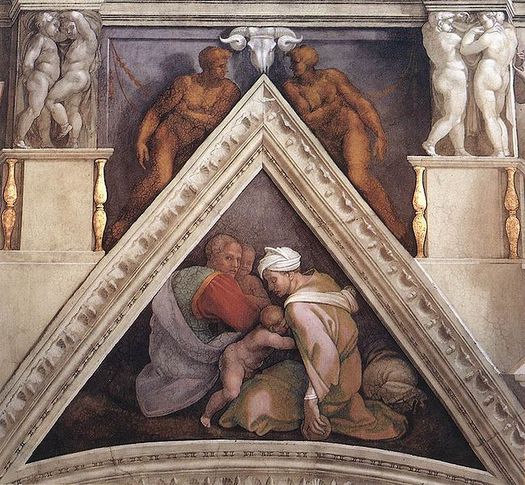 Ohoh, Pope Francis, while baptizing 32 infants in the Sistine Chapel:
"Some will cry because they are uncomfortable or because they are hungry," the Pope said. "If they are hungry, mothers, let them eat, no worries, because here, they are the main focus."
This calls for an ecumenical celebration. Above, from one of the spandrels over the windows in the Sistine Chapel, which depict the ancestors of Jesus, Michelangelo has painted a child trying to suckle at his weary mother's breast.
And now we return you to our regularly scheduled patron saint of breastfeeding and the miracle of the no-slip, red carpet-ready nursing pad, Uma: