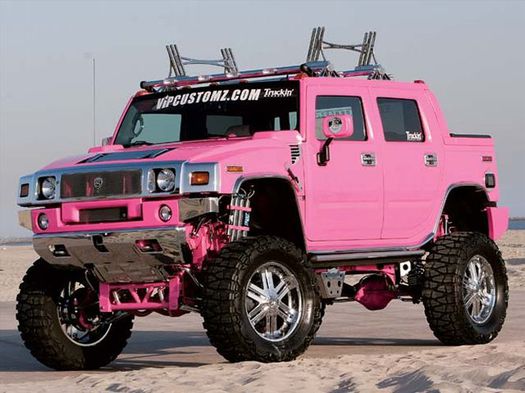 image: truckinweb.com
Oh boy, it's gettin' real in the Goldieblox vs Beastie Boys media arena.
Felix Salmon has an awesome column on Goldieblox, not as an empowering girl toy pioneer, but as an archetypal disruption-obsessed Silicon Valley startup.:
Under what Paul Carr has diagnosed as the rules of the Cult of Disruption, GoldieBlox neither sought nor received permission to create these videos: it never licensed the music it used from the artists who wrote it. That wouldn't be the Silicon Valley way. First you make your own rules -- and then, if anybody tries to slap you down, you don't apologize, you fight. For your right. To parody.
Obviously, I'd link to it for that last line alone.
I believe that the Cult of Disruption is douchey and dickish and other distateful d-words that apply to so much Valley and net culture. [It's not new, though. Back in the late 90s I remember an investor showing me some web consultant's deck with a big piece of explosive clip art that promised to help them "DRIVE A HUMMER THROUGH YOUR INDUSTRY."]
And basically, it's complicated. I happen to agree with Felix that Goldieblox was ready to pick a very public legal fight "the minute anybody from the Beastie Boys, or their record label, so much as inquired about what was going on." And though I think it's also a gold-plated media and PR play, too, I agree that the real [sic] target of the lawsuit is Silicon Valley investors, who only want to invest in "a fast-growing, Stanford-incubated, web-native, viral, aggressive, disruptive company with massive room for future growth," not just a toy company for girls.
But this is a confluence of issues I have been following very closely for years now, and I also believe that Goldieblox has the right to make their version of the Beastie Boys' song, and they don't need to ask permission to do it. That's the essence of fair use and transformative use and creating new culture. Copyright law has been skewed for decades now toward maximalism and corporate interests. Fair use statues are ambiguous and risky and even in the most clear-cut cases, are basically just an open request to get sued. Which most artists or creators don't want or can't afford. So they cave, or run, or don't create, and corporate copyright interests march on unimpeded.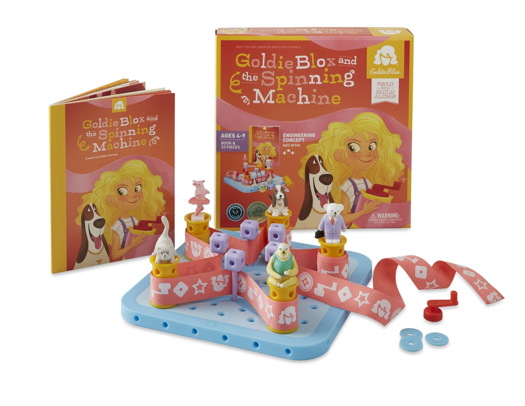 And Felix also mentions something I suspected, but felt it was impolite to say when their commercial was so awesome: the Goldieblox toys and books don't look that good. Amanda Clayman she totally nails this:
We should be careful (or at least aware) of when our frustrations and aspirations are being co-opted for the aim of selling a product. Not that I'm saying GoldieBlox has some evil agenda. But they are not in the business of creating girl-power content. They are in the business of selling toys. Girl-power content is just a means to that end.
And guess what, the toys are kind of boring and lame.
So as a creator of things and champion of expansive fair use, I wish Goldieblox well as they fight. for their right. to parody. They are our generation's copyfighters, our Larry Flynt. As a parent, though, I'm not buying it.
Goldieblox, fair use, and the Cult of Disruption [blog.reuters.com]
I hate to be the feminist grinch here... [mandaclay]
OH LOOK, THIS LEGO STARTER SET COSTS THE SAME AS GOLDIEBLOX. OOH, LEGO X MINECRAFT? [amazon]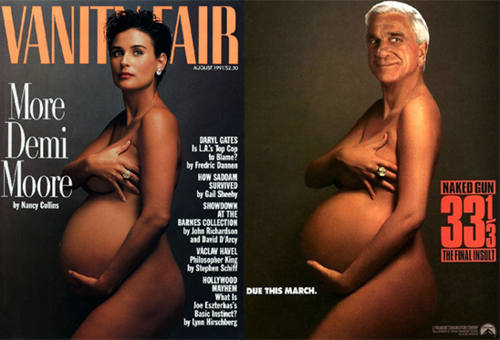 UPDATE: And now Andy Baio's post is up, Goldieblox and the Three MCs. Baio knows his way around a startup and an annoying fair use fight. Baio hits on the myths and open issues of copyright infringement and fair use, including a case that's highly relevant here, where Annie Liebovitz sued Paramount for a parody advertisement of The Naked Gun. Which I include here because, obviously, I must.
UPDATE UPDATE: Stop the insanity, they've pulled the video! And they published an open letter to the Beastie Boys in response to the Beastie Boys' open letter and the whole thing's like, Oh no, we're poorly positioned for going into Thanksgiving Day conversations about our brand, we need to change it up a bit so the punchline isn't always "and their products turn out not to be that interesting!" [via onthemedia.org]