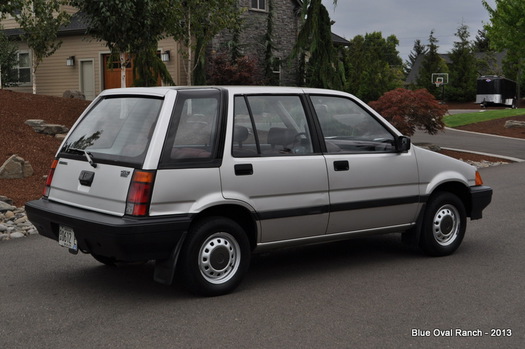 Admittedly, it's a pretty short list, but the 1985 Civic WagoVan with the wacky rear windows and the AWD is one of my all-time favorite Hondas. That you could get in the US. It was designed to hold five passengers, plus the company's entire supply of quirk, with room to spare.
And now you almost never see them, because they've been driven into--or have melted into--the ground. Except, apparently, for this one, which is for sale in Oregon. t's in remarkable-sounding condition, and it has both AWD and a 6-speed manual transmission. If you're looking for a cheap, easy, reliable, versatile, odd, and cool little family car, this could be the one for you.
Or maybe it's for me. Just roll it straight off the transport into the paint booth.
1985 Civic 4WD Ultra Rare SL-6spd Wagovan Shuttle, currently $2,075, auction ends 9/15 [ebay via bringatrailer]
UPDATE: sold for $4,148. Nice.