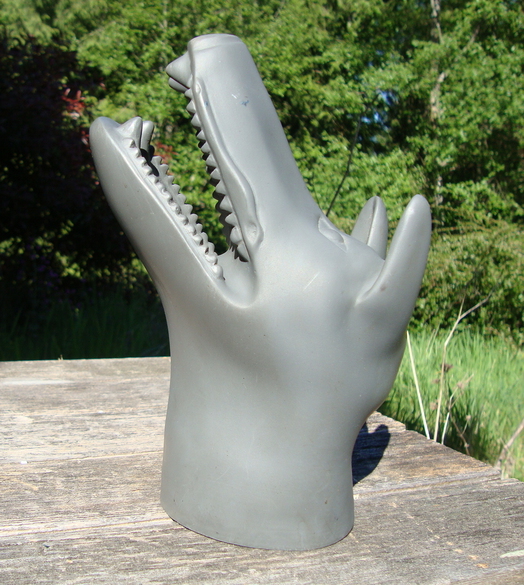 Look, here's the deal.
I'm posting about this insanely awesome Creative Playthings grey wolf puppet, even though I'm bidding on it.
Because ultimately, my winning the puppet is less important to me than making sure that it gets reproduced, exactly as is, as a giant statue, at least five stories tall. And if you're just the guy who's gonna make that happen someday, somewhere, somehow, then I don't want to stand in your way. In fact, I'll back your Kickstarter and celebrate your project forever.
But if that is not your plan, and your commitment to a massive grey wolf statue is even slightly uncertain, I will make sure that bidding against me on this thing is one of the saddest choices you'll make in your empty little life.
Better that you get on board and help me find the mountaintop, city overlook, Indian casino, oligarch's dacha, Hamptons compound, or Central Park glen where it needs to be, and let's get this thing going.
BECAUSE THIS GIANT GREY WOLF PUPPET STATUE WILL HAPPEN, PEOPLE. IT MUST HAPPEN. JUST LOOK AT IT!

Vintage Creative Playthings Puppet - Grey Wolf - Made in USA, current bid: $25 + 6.53 s/h, auction ends May 14 [ebay]