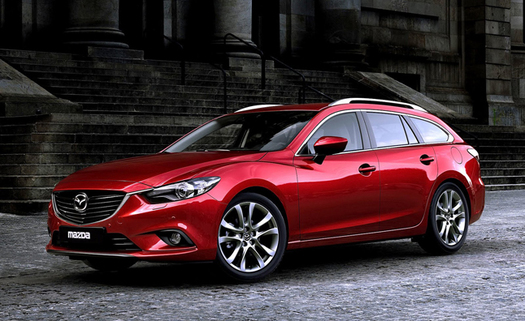 If stylish, affordable, high-performance, high-efficiency 6-speed turbodiesel station wagons are the kind of thing you like, this is the kind of thing you'll hate:
Autoblog's Italian expat Matt boondoggled his way into taking the 2014 Mazda6 Wagon Skyactiv-D around a track somewhere. Surprise, surprise, he loved it.
Mazda's not saying, but it's pretty clear by now there's no chance in hell the new Mazda6 wagon is coming to the US. Anyway, I've come to realize that the manufacturers create cars like this solely to soften up hoonboi car reviewers, to keep them on the psycho-emotional hook. And now Mazda Italia's got one more blogger by the short hairs.
2014 Mazda6 Skyactiv-D Wagon you can't have [autoblog via dt readers jjdaddy-o, seth, mike, TJ, eric, and aaron. Seriously, I have never felt so understood.]