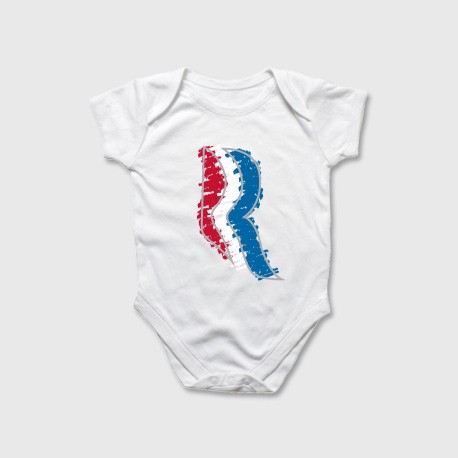 I am an MBA who used to work in private equity, who's distantly related to Romney through some shared polygamist ancestors. Some good friends are raising mad money for him. Josh Romney crashed on my couch in New York. And I am still voting for Obama because I really, deeply care about the country my kids grow up in, and I think Obama's demonstrably the best choice.
And in the interest, not just of fairness, but of newsworthiness, we see that there is one design of Mitt Romney onesies, cotton, and that they are available in white--or traditionally gender-coded blue or pink.
And if you like these, I'm told, you might also like:
"I'm a Mom for Mitt" window decals. Part of "Ann's Collection."
Though there is one photo button showing Mitt and his dad George Romney, there is no "I'm a Dad for Mitt," or "I'm a Man for Mitt," merchandise.