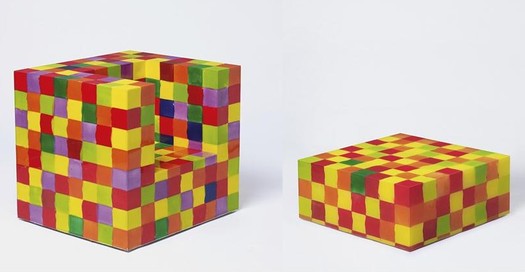 You probably didn't wake up this morning thinking it, but you may now go to bed tonight, wondering to yourself, if what that corner really needs, isn't a prototype chair and tuffett molded from a grid of silicone.
This chair, titled, "Saccomatto," [which I think translates as "Crazy Bag," which, well, if the rubber fits] is apparently the first one made by Alessandro Ciffo, in 2008. It was bought by Murray Moss, who used to have a store selling this stuff.
Here's a video of the frankly confounding production process.
Officially launched at Milan as the Iperbolico chair, Ciffo decided that each semi-structural, semi-inflatable chair should be an hommage to some random artist or other: Damien [Hirst], Joan [Miro], Gerhard [Richter], etc. It's sort of a disaster.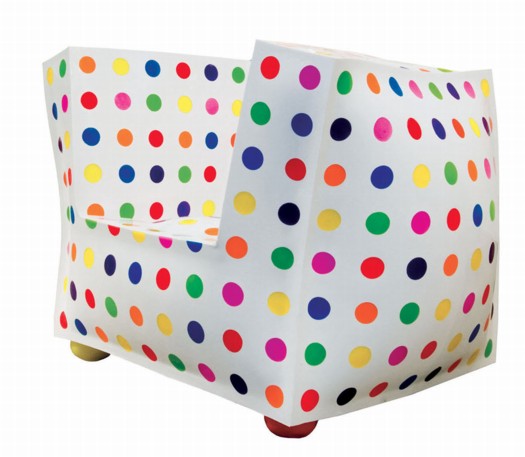 Oct. 16, 2012, Lot 46: Sottomacco chair and table [sic] by Alessandro Ciffo, est. $18-22,000 [phillipsdepury.com]
Alessandro Ciffo Iperbolico Chair [xxisilico]