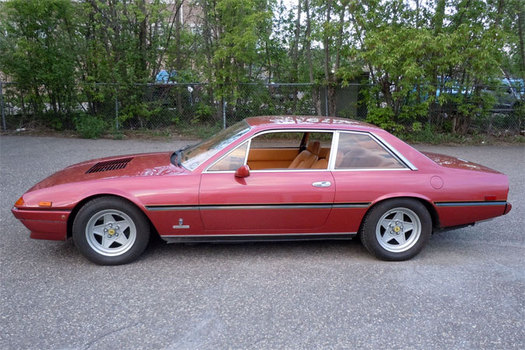 Isn't it funny how, when you become a dad, you start to like the Ferraris you hated the most when you were a kid?
I used to laugh at the very idea of a 2+2. Those weird 60s GTs, and the boring-looking 400i? Bleh.
And now, well, I have to agree with DT reader Nathan, that they do look pretty sweet. And so practical, too!
Nathan sent along a 1984 400i with manual transmission, which had been customized for desert driving for its original owner, the late Greg Garrison, who was Dean Martin's TV producer and a legendary Ferrari collector. Which basically boils down to two A/Cs and extra insulation in the roof. But still, Greg Garrison, people. This is probably the only five-figure Garrison Ferrari you'll ever see. And Dino himself might have shoehorned into the very spot where your kid's booster seat will be wedged.
1984 Ferrari 400i Serial Number 50807, currently for sale, $39,500 [ferraris-online.com via dt reader nathan]
The Whole Family - 2+2 highlights at the Ferrari 400 Registry [ferrari400]
A 1968 365 GT2+2 Garrison sold to Steve Wynn [fantasyjunction]