Literally no one has commented, written, blogged, or tweeted about Maclaren's secret bankruptcy scheme to get out of a decade's worth of amputation lawsuits and business obligations, so whatever, here is a WTF kid-size Ferrari.
Apparently, in the 1960s, there used to be a publicity thing called the 24 minuits du Mans, in which kids raced kid-sized Le Mans cars around a track before the 24h race? This sounds insane to me, and I speak as someone who has helped put a race team into Le Mans in my day [long story involving all-female drivers, Japanese TV, and scumbag insurance agents.]
But this vintage kid-sized Ferrari 330 exists, so there you go.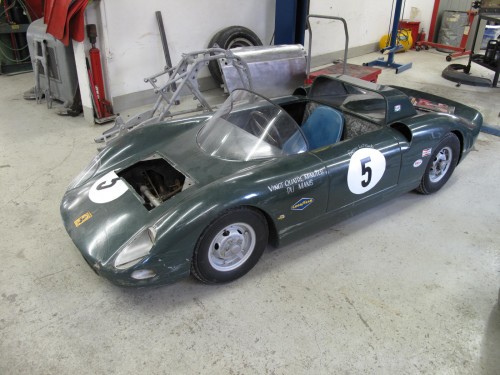 24 Minutes of Le Mans Race Car [ferraricraft via dt reader and senior extravagant kid-sized car correspondent dt]