We interrupt this unobtainable German minivan caroling special to bring you a special DT Monday Freakout:
NPR has blown the lid on a nationwide epidemic of toddler terror: apparently, cups of instant soup are designed so that they can tip over very easily, and dump boiling water and noodles all over innocent toddlers, causing intense pain and potentially lifelong, debilitating injury.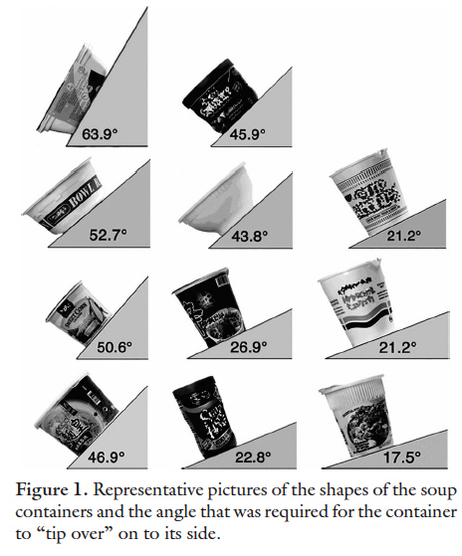 image: Journal of Burn Care & Research via npr
The clincher is the line in the story:
Noodle soup is strangely perfect for delivering a serious burn. The sticky noodles cling to the skin, which leads to deeper, more severe burns, according to a study published in 2007.
2007. Noodle scientists and safety experts alike who have studied the issue say that simply inverting the cup design, so it's more like yogurt, with the wide end at the bottom, could cut boiling noodle toddler torture by 75%.
So what's Big Noodle doing about it? Abso-#$%()ing-lutely nothing. Since like 2006!
Why Burn Doctors Hate Instant Soup [npr.org]
2006! Instant cup of soup: design flaws increase risk of burns. [nih.gov]