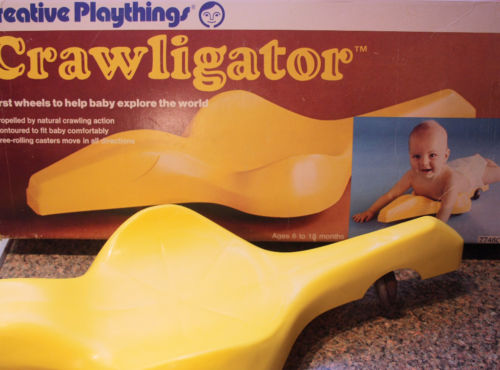 Someone's Christmas just got 100% crawlier.
The Crawligator belly scooter is one of the icons of the Creative Playthings era--an era where keeping the kid from inadvertently scooting down the stairs and cracking his melon open was the parents' job, not some pesky government agency.
Now, between the vintage toy and design collectors, the nostalgia folks, and the parents of kids with mobility issues or developmental delays, these rarities sell for quite a bundle. I think the well-preserved box on this one is gonna favor the collectors, but we shall see.
vintage rare The Creative Playthings Crawligator baby kids belly skateboard toy, first bid $30+7 s/h, auction ends Dec. 9 [ebay]
update: sold for $202.60