People in New Jersey collected the darnedest things sometimes. Though this bedroom set is apparently from Southampton, so go figure.
Here are a couple of standout [sic] lots from Rago Arts' upcoming Estates auction: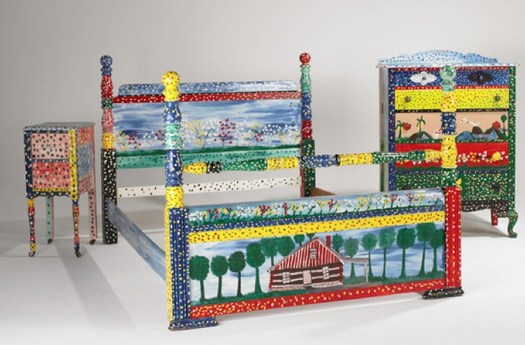 Lot: 566: a whimsical bedroom furniture set, hand-painted by famous-in-Winston Salem outsider artist Sam McMillan, aka "The Dot Man," est. $1,000-1,500.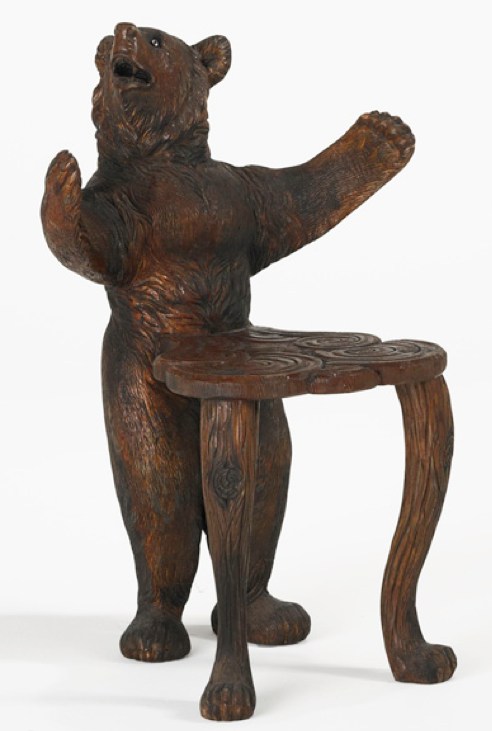 Lot 625: a "Black Forest Bear Chair," all from carved wood with some painted touches and glass eyes that's estimated to sell for $1,200-1,500, and which--dude, can you imagine the nightmares this thing would burn into your kid's brain if you put this in the corner of his room? You might as well have a Wizard of Oz flying monkeys mobile and a backlit Jason hockey mask nightlight while you're at it.