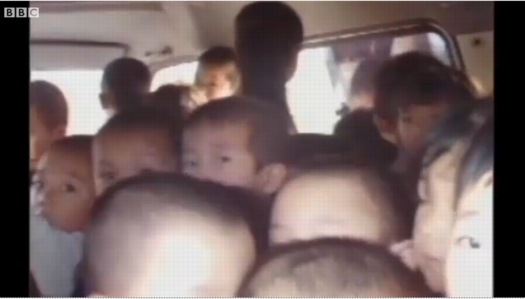 It's Frankfurt Auto Show week, so of course, I"m expecting lots of kid-friendly car news, but then DT reader Sara sends along this BBC link with a headline, "Van overloaded with 66 children in China."
And I'm like, uh huh, pics or it didn't happen, BBC, and then woah-hoh, the video loads up.
And I guess I'd have to dispute the characterization that it was "overloaded" as typical Western media bias, because I'd merely call this one "full."