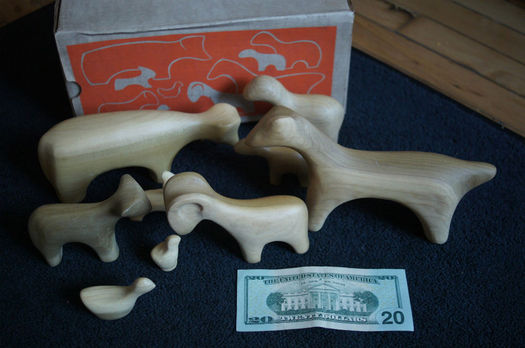 Well, if I hadn't just watch a slightly random assortment of Antonio Vitali toys go for certifiably insane prices on eBay a couple of weeks ago, this eBay auction would have made me straight-up roll on the floor and laugh my ass off.
But now that four figure prices for multi-figure bundles are a reality, $4,000 for an incredible set of unplayed Vitali animals, New In Box [!#?]? is giving me the dead-serious face.
I'm still laughing about whether the seller would throw in that $20 bill, though. Or at least free shipping.
9 Creative Playthings Antonio Vitali Wood Animals NEW, $4,000 Buy It Now, plus $35 shipping. [ebay]