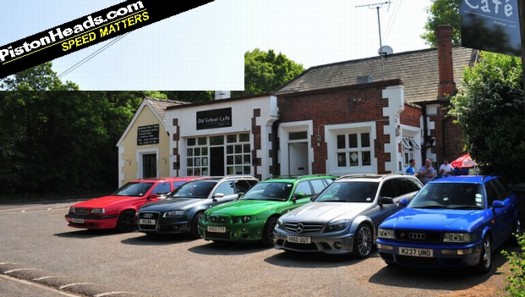 We've replaced the insane hot rod station wagon these British car nerds normally drive with four other insane hot rod station wagons. Let's see if they can tell the difference:
So, alongside the Piston Heads Fleet Mercedes C63 AMG on a sunny Surrey lunchtime we gathered, courtesy of some tame (and very kind) PHers, a random(ish) sampling of the rapid wagon genre in the form of an Audi RS4, an Audi RS2, an MG ZT-T V8 and a Volvo 850 R.
I still can't believe there's no longer an AMG E63 Wagon in the US. It's almost as crazy as there being an AMG E63 Wagon in the first place.
ESTATE OF PLAY: FAST WAGONS [pistonheads.com via dt reader dt]