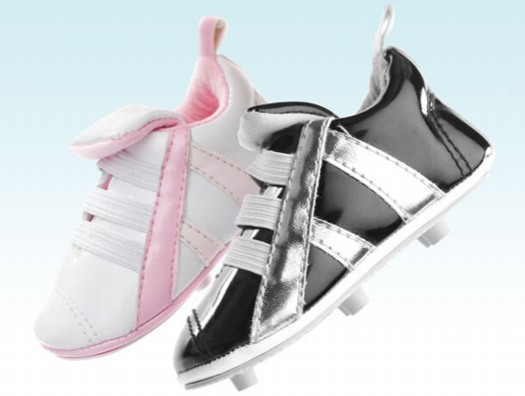 So they were all,
...an innovative, first of its kind in the world, infant sport cleat! We are www.firstcleats.com Our little soft and safe cleats (0 to 6 mos.) are designed after big kids soccer, football, baseball cleats. These little cleats are sure to make every baby a MVB, Most Valuable Baby!
And I was like,
lolol, you are crazy!

thanks,
greg
And they were all,
Haha...guess Nordstrom is crazy too. They just ordered.
And I was like,
Probably! Congratulations and good luck!
Marketing! Content! Social media! The future is now, kids!
First Cleats!
First Cleats available online--and soon, apparently, at Nordstrom [firstcleats via publicist]