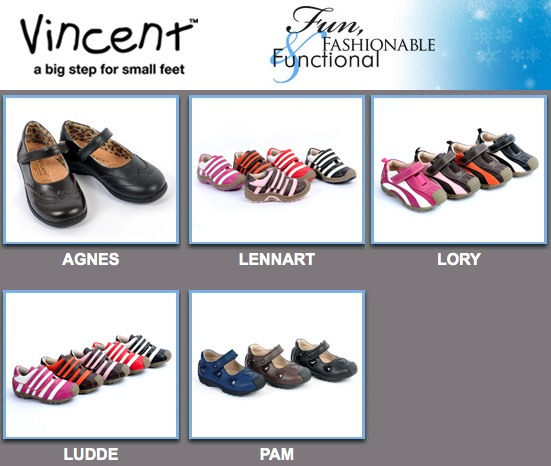 The American kids' shoescape is about to get much less stripey.
Vincent Shoes, one of Sweden's most fashion-forward kid shoe companies, is pulling out of the US market, citing the ongoing recession and the closure of a significant number of the independent baby store retailers the company relied upon for distribution.
The long-term bummer at the departure of one of DT's earliest advertisers is offset a bit, though, by a Going Out With A Bang sale this weekend on the company's website.
Use the checkout code OUT-WITH-BANG to get 60% off the classic Vincent styles above. And don't dawdle; while I was goofing around last night, not checking out, I woke up to find a pair of the kid's mary janes had walked right out of my shopping cart and out of stock.
Vincent Shoes OUT-WITH-BANG sale runs through Apr. 10 [vincentshoestore.us]