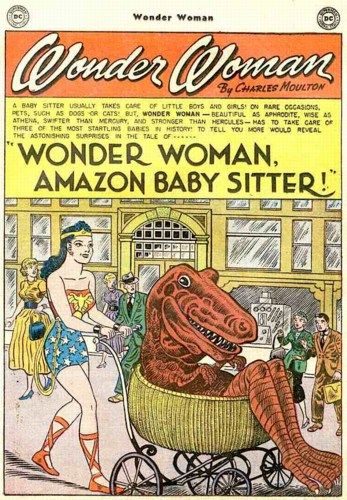 Wonder Woman, Wonder Woman's on the way
to help the baby T-Rex and save the day
She's written like crap,
And she's not too buff,
But throw some mythological references in the mix,
and I guess you've got the right stuff.
Giant turkey legs and Dora notwithstanding, all it takes is Wonder Woman dropping everything to do a couple of random millionaires' bidding to realize just how quality our pop culture is these days.
I mean, just look at the utter crap comic books they were putting out in 1957.
Wonder Woman, Amazon Babysitter [grant bridgestreet via boingboing]