I don't want my FDA rolling over for Monsanto any more than I want my kid inadvertently eating Frankenfalfa, but I'm not sure that calling your entire email list a jerk is the best way to rally the troops here: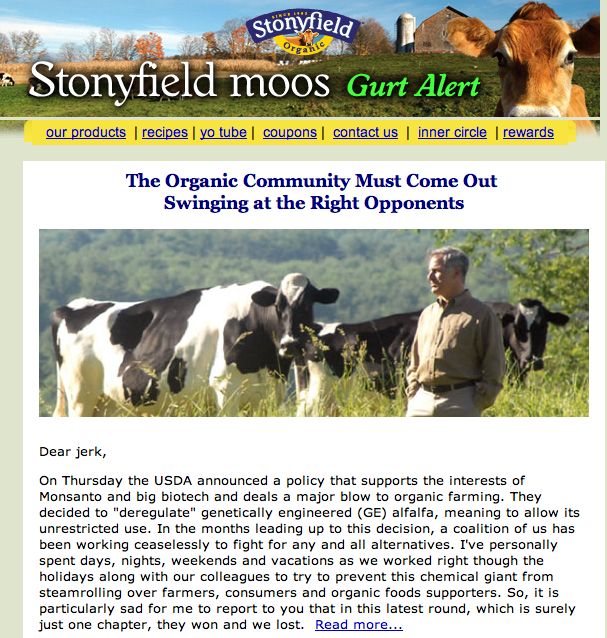 WE STAND UNITED IN OPPOSITION TO GE ALFALFA [stonyfield.com via some email newsletter I apparently signed up for when I bought whole milk yogurt? I have no idea.]
Jason von Dadcentric FTW!