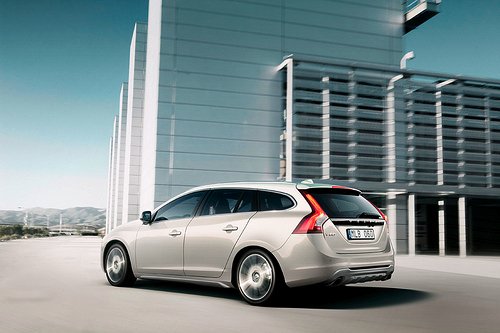 So here's a real piece of station wagon news-you-can-use:
At a Detroit Auto Show blogger junket eat & greet with, the fanbois from Swedespeed.com asked Volvo CEO Stefan Jacoby where all the sweet station wagons with manual transmissions were, because the US market could really use some. Like the V60 you just announced would come everywhere but the US.
Oh, perhaps, said Jacoby, we might bring the new V60 Sports Wagon for the "enthusiasts," but only if it could be unique somehow, like with a hybrid drivetrain. [Uh, Earth to Jacoby, a new Volvo station wagon in the US is already unique enough; that's the whole problem.]
Swedespeed extrapolated from this little morsel of dinner conversation, and their theory--IF it's going to happen, of course--is that the V60 wagon will come in 2012. As plug-in hybrid. Diesel. Mhmm.
Jacoby, it should be pointed out, was the "golden boy" at VW who looked at the company's full line of European vans, minivans, and people movers--and decided that what the US needed was a rebadged Dodge Caravan with a classy headlight treatment.
Rumors: Volvo V60 Wagon Could Come Stateside as Hybrid [swedespeed.com via dt sr minivan correspondent jj daddy-o]
Previously: No playtime for US: new Volvo V60 Sports Wagon
Brooke Shields: the Sally Struthers of the Routan Generation
VW Routan: "Genuine Dick Ship" To Debut At Chicago Auto Show